Strategic Communications Planning and Execution
You know your organization can make an impact, but where is your roadmap for reaching the most people, clients and partners? Every organization is unique, so you'll need an individualized comprehensive marketing and communications plan that establishes your brand story, sets achievable goals and provides a roadmap to get there. Your organization is the vehicle and DMS Communications is the mapmaker.  Working together, we will find the best and most efficient way to get on and stay on the road to success.
Essential elements include:
Brand and Message: It's impossible to tell your story if you're uncertain what it is. DMS Communications will partner with your organization to establish your brand and core messaging.
Target Audience: Identifying your audience and knowing how and where to reach them is a critical piece to an effective plan. We will help you determine the audience and the most effective method for reaching them.
Engagement Channels: Prioritizing the right channels, which includes earned media, paid media, digital and influencers.
The Plan: We've done the heavy lifting and created an effective, measurable plan for your external and internal communications, and now DMS Communications will work with you to execute the plan and make those goals a reality.
You need to connect with the public, showing them that your organization offers the best solution to solve their collective problem. DMS Communications has earned a reputation for trust and delivering results in public affairs.  Whether it's a campaign, public initiatives and issues, proposed legislation, or reputation management, our firm will partner with you to develop and execute a communications plan that combines government relations, media communications, grassroots initiatives, and alliance building that will further our client's and the public's interests.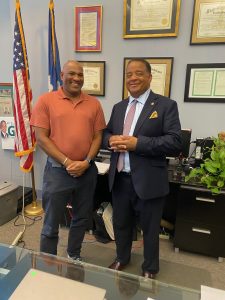 Smart companies invest in PR, because they recognize they need to develop a meaningful and beneficial relationship with the public, and, more specifically, their target audience.
A public relations firm builds that understanding and awareness.  With the right strategy, you can create a trustworthy image of what your organization is and foster a mutually beneficial alliance with the public.
Essential elements include:
Branding and Positioning: it's the next step for your core messaging, refining it and pinpointing it to attract the right audiences and potential customers.
Media Relations: DMS Communications ensures that your company's story will not only be told, but that it will also reach the right audiences and publications.
Media Training: Delivering a strong, personal and professional presence for is critical for your company's public image. DMS Communications will train you or your spokespeople with live practice on the standards and techniques for interviews on television, radio shows, print interviews, panel discussions and social media videos, ensuring that you're presenting the best public face possible.
Community Relations: Part of any public relations strategy should incorporate working directly and giving back to the community. DMS Communications provides the framework and connections that can show your commitment to New Orleans and why you're a good community partner.
New Networks: Getting you in front of the right people—government, civic leaders, business organizations, influencers—is essential for establishing the public face of your organization. DMS Communications has contacts and relationships in all of these sectors and will make the introductions, helping you build relationships.
Social media is a key component of any outreach and communication strategy. Why? People spend more and more of their time on social channels, and so it's critical to reach them where they are, connecting and engaging. Plus, news outlets increasingly look to produce stories that will get them traction on the major social networks, and they want to collaborate with organizations like yours. So social media is important for reaching and engaging your audience directly, and for convincing reporters that you have a story worth covering.
Using a storytelling paradigm and journalistic skills, DMS Communications works with clients to ensure their stories are told and heard.
Essential elements include:
Determining the core message and supporting messaging and how to tell it
Deciding what stories you already have that show your message
Developing content that supports the core message and supporting messages
Audit of your current social media channels
Strategic plan that outlines core message and supporting messages, content development, various media types to be used, marketing and advertising suggestions, roles and metrics for measuring success
Daily management of channels that includes listening, posting and analytics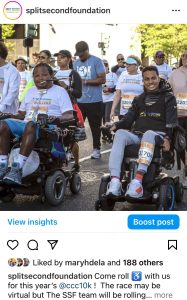 When you're falling through the sky, it's a little late to think about a parachute. No organization is invulnerable to crisis, so at DMS Communications, we don't wait for a crisis to hit. Instead we work with our clients to ensure there is a sound plan in place before an emergency arises. With organizational structure and coordination in place, we can quickly determine a response, and begin strategic reputation rehabilitation, so most issues or crises can be alleviated.
Essential elements include:
Plan: Our team will work with your organization to create a blueprint for handling a crisis. What to say, when to say it and how to get out that message.
Media Training: Nerves are frayed and hearts are racing during an emergency, but with practice and drills, your chosen spokesperson will present a calm, trustful and problem-solving face to the public and stakeholders.
Availability: When a crisis hits, we will be by your side and immediately ready to get to work.
Learn more about our team and partners and let's discuss how we can provide a successful, executable roadmap for strategic communications.